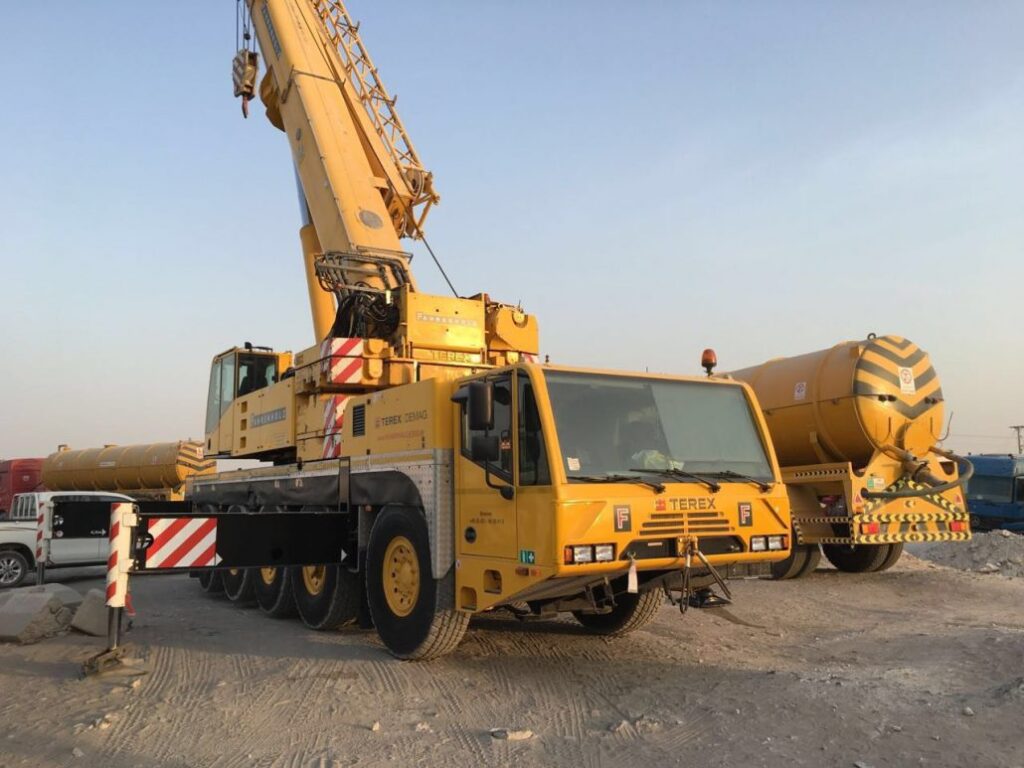 CraneForRent.pk is an ISO 9001:2015 certified company, offering exceptional crane rental services throughout Pakistan since 2018.
CraneForRent.pk is an award-winning crane for rent services provider in Lahore, Karachi, Islamabad and all over Pakistan. Our mission is to provide our customers with the highest quality cranes at a competitive price so they can get their job done right – safety and punctuality are our top priorities. We have a fleet of 40 ton, 75 ton, 150 ton, 250 ton, 300 ton, 400 ton and 500-ton cranes that are kept in excellent condition ensuring optimal performance. What sets us apart from other service providers is that we prioritize customer satisfaction above all else by providing prompt and reliable services as well as comprehensive support throughout the rental process.
We strive to be the leading name in crane rental services, setting a new standard for quality in our industry so that you can rest assured knowing that each job will be done right on time, every time. Our vision is for us to become known as the go-to choice for superior crane rental services throughout Pakistan and beyond.
CraneForRent.pk is a revolutionary, award-winning crane rental company based in the vibrant city of Lahore, Pakistan. Established in 2018 by dynamic and innovative entrepreneurs, the intent was to provide prompt, reliable and professional services to the people who need it most. Ever since inception they have worked tirelessly to establish themselves as an industry leader, offering superior customer service and cutting-edge cranes for rent at competitive prices. Through hard work, dedication and commitment to customer satisfaction CraneForRent.pk has set a new benchmark for quality crane rental in the region.