Crane For Rent In Pakistan, Crane Rental Services Company Pakistan.
Rent a Crane with Professional Crane Rental Services for Hassle-Free Operations
PAKISTAN'S NO# 1 CRANE RENTAL SERVICE
Craneforrent.pk is a top-tier company providing hydraulic crane for rent in Pakistan services for over five years. At CraneForRent.pk, we take pride in maintaining high-quality services, safety standards, and experienced personnel to offer unmatched services. Our extensive range of cranes for rent in Pakistan includes hydraulic cranes, all-terrain cranes, mobile cranes, and hydraulic telescopic cranes. We cater to all projects with customizable rentals designed to fit your exact needs. Our efficient national distribution network and fleet rentals enable us to deliver multiple cranes to you anywhere in Pakistan. When it comes to crane rentals, we are your one-stop-shop, providing cost-effective, safe, and reliable services to our valued clients.
Our success is due in part to the knowledge and dedication of our employees. They work tirelessly to ensure that our clients receive outstanding services and the best value for their money. We understand that different projects require specific equipment, and that's why we have a wide range of crane rental options available in Lahore Karachi Islamabad and throughout Pakistan. Whether you're seeking a small crane to help with home renovations or a large crane for construction sites, we have what you need.
At Craneforrent.pk, we make it easy to get the equipment you need, no matter your location. With a reliable and efficient distribution channel, we can deliver our cranes to any location in Pakistan, whether you're in Karachi, Lahore, Islamabad, or anywhere else. Contact us today to learn more, and see why we're the preferred choice for crane rentals in Pakistan.
Best Crane Rental Company in Pakistan.
Reason To Choose CraneForRent.pk!
Craneforrent.pk is a distinguished Crane Rental Company in Lahore, operating across the country with the best Crane Rental Services in Pakistan. Our exceptional Crane For Rent Services are available for both short and long-term rental basis in Karachi, Lahore, Islamabad, and all over the country. With affordable rental prices and the availability of cranes in a diverse range, our skilled team of experts ensures seamless and secure crane setups according to your specific requirements.
Our well-kept fleet of cranes can manage even the most arduous lifting tasks. We are your go-to crane rental service, providing comprehensive crane solutions at a nationwide level. Whether you're looking for crane services for rent in Lahore or any other city in Pakistan, Craneforrent.pk Crane Services has got you covered. As a reliable and 24/7 crane rental service, we ensure prompt delivery to any location in Pakistan.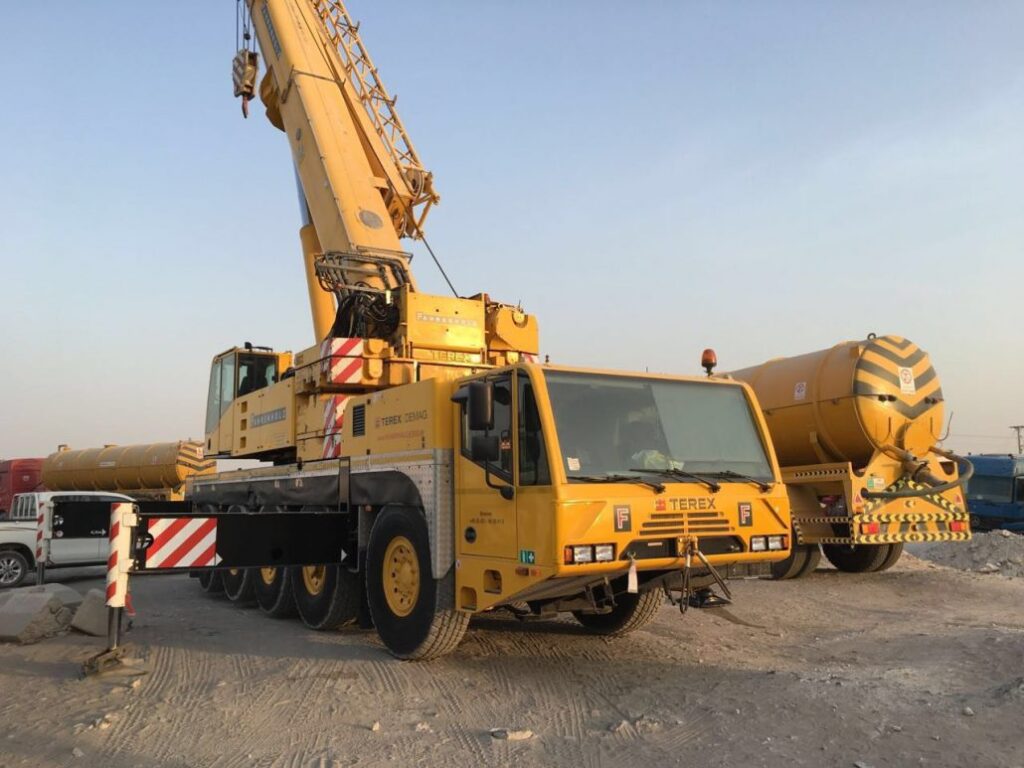 CraneForRent.pk is an award-winning crane for rent services provider in Lahore, Karachi, Islamabad and all over Pakistan. Our mission is to provide our customers with the highest quality cranes at a competitive price so they can get their job done right – safety and punctuality are our top priorities. We have a fleet of 40 ton, 75 ton, 150 ton, 250 ton, 300 ton, 400 ton and 500-ton cranes that are kept in excellent condition ensuring optimal performance. What sets us apart from other service providers is that we prioritize customer satisfaction above all else by providing prompt and reliable services as well as comprehensive support throughout the rental process. We strive to be the leading name in crane rental services, setting a new standard for quality in our industry so that you can rest assured knowing that each job will be done right on time, every time. Our vision is for us to become known as the go-to choice for superior crane rental services throughout Pakistan and beyond.
WE ARE LEADING MAZDA CRANE RENTAL COMPANY.
Mazda Crane Rental Services
Looking for a top-tier Mazda Crane Rental Company that offers exceptional services at competitive prices? Look no further than our premier Mazda Crane rental company located in Lahore, Karachi, Islamabad, and beyond.
We specialize in providing cutting-edge Mazda crane rental solutions across Pakistan to cater to your diverse business needs. Our state-of-the-art machines are meticulously maintained, and our highly skilled operators are always ready to get your job done safely and efficiently, every time.
From large-scale construction projects to small DIY renovations, our Mazda Crane for rent aims to deliver exceptional value that goes beyond mere customer satisfaction. With our unwavering focus on quality, safety, and affordability, we're committed to providing you with the best crane rental services in Pakistan.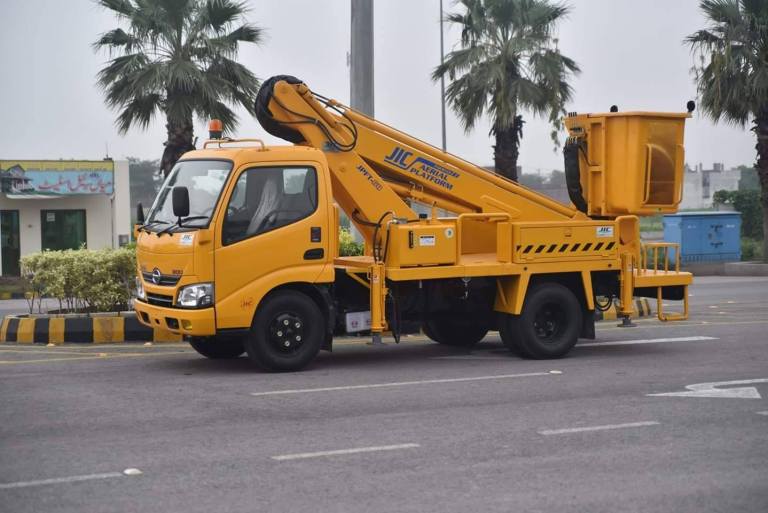 Our new Premium Plus service accentuates the pride and pleasure of moving home. A bouquet of services blends together for your ultimate comfort and convenience. Moving in and moving out services complement the relocation making it truly a No Mess No Stress Delightful Move.
Ask for our Premium Plus plans for your next move.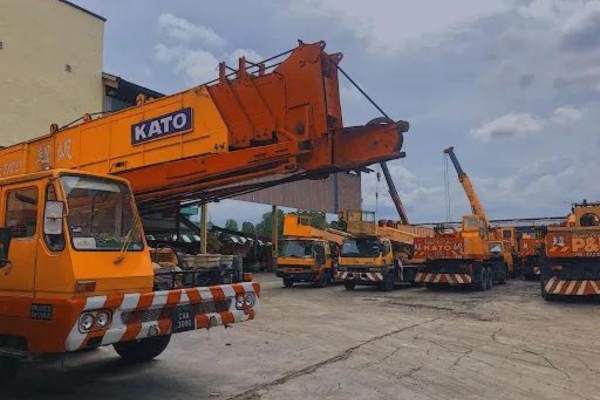 Crane For Rent
We provide best quality door to door crane rental services in Lahore Karachi Islamabad and all over Pakistan at best possible prices.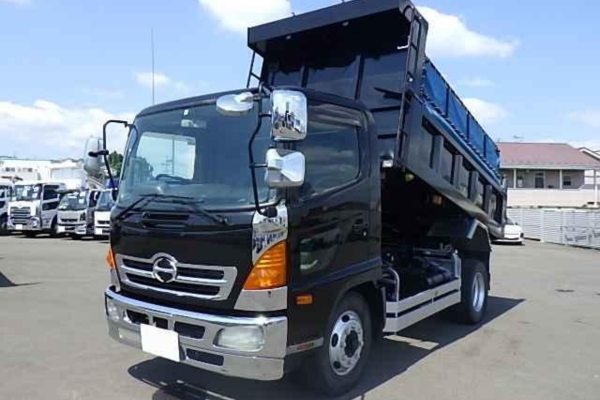 We are the largest and trustworthy dumper rental services providers throughout the country. We provide Door to door dumpers for rent.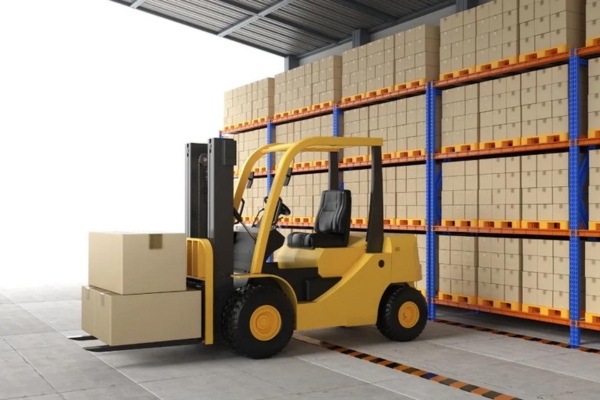 Lifter For Rent
We also offer crane lifter on rent all over Pakistan. We have a well maintained fleet of heavy lifters to fulfill all your needs.
Trusted Crane Services Provider in Pakistan.
CraneForRent.pk is a professional crane service provider in Pakistan, offering a wide range of cranes for construction projects as well as events. Our crane fleet includes 40 ton, 75 ton, 150 ton, 250 ton, 300 ton, 400 ton, and 500 ton cranes that are kept in top-notch condition to ensure optimal performance. We provide crane rental services all over Lahore, Karachi Islamabad and Pakistan, making it easy for you to find the perfect crane for your project. If you need crane for rent in Pakistan, CraneForRent.pk is the perfect choice to ensure safety and timely project completion.
Our highly-maintained cranes are always ready to go, giving you the peace of mind that comes with knowing you're receiving excellent crane service. For safe and timely completion of your project, our reliable crane for rent service is the best option. Contact us today to learn more about our crane rental services. We are eager to assist you in getting your project off the ground!
Crane Rental Companies in Pakistan - Crane Services Pakistan.
Welcome to CraneForRent.pk Crane Rental Company – your trusted partner for crane rental services in Lahore, Karachi, Islamabad Pakistan. Need a crane to complete your construction or demolition project? Look no further. We offer the best quality fleet rentals, hourly rentals, and daily rentals. Our high-performance hydraulic, tower, and mobile crane fleets are equipped to handle everything from small to large and heavy-sized packages, and are available for rent at competitive prices.
More importantly, we pride ourselves on having the best hydraulic crane rental services in the industry. Our crane rental services are also mobile, which makes us extremely efficient and enables us to set up in a matter of minutes. In addition, our cranes are also capable of functioning exceptionally well in confined spaces, making them ideal for use in a variety of different settings.
Customer safety and satisfaction are our top priorities. Our crane rental services come with operator training, which guarantees the safe and efficient use of our cranes. Also, our expert operators are always available to assist with your rental needs, ensuring that you complete your project on time and within budget.
However, are you looking for reliable and efficient crane rental equipment in Pakistan? Look no further than CraneForRent.pk Crane Rental Company. So, call us today for your crane rental needs at 0326 1183703.
Why You Should Hire Our Exceptional Cranes Rental Services.
Hire our top quality crane services throughout Pakistan and experience the ultimate solution for your lifting needs. We are a reliable team of experts, providing professional crane services that cater to your specific requirements. From transport to installation and maintenance, our high-end fleet and state-of-the-art equipment deliver results with unmatched precision and safety. Trust us to provide premium crane services, no matter how complex the challenge.
Looking for reliable crane rentals? CraneForRent.pk is your answer! With over 5 years of experience, we have been serving local businesses with quality crane rentals. Choose from our extensive range of cranes, ranging from small electric models to large diesel-powered units. However, our certified and fully insured crane operators ensure the highest level of safety and efficiency. We are committed to providing competitive rates, and our delivery and set-up services make it easier for you.
Years Of Experience In Crane Rental Industry Pakistan
CraneForRent.pk understands that selecting the right crane is crucial for maintaining high productivity in your job site. With so many options available on the market, it is difficult to choose the perfect equipment that best fits your needs. So, that's where we come in- leveraging our experience and expertise. We match businesses with the ideal crane that meets their every requirement.
Our team considers various factors such as boom length, radius of rotation, and carrying capacity, in order to provide a comprehensive list that meets your project requirements. We have an extensive range of cranes available; all designed to provide maximum efficiency for your construction projects. Moreover, our premier services and equipment ensure that your project is completed to the highest standard, hassle-free. Let us be your one-stop-shop for all your crane rental needs, and ensure that your project stays on schedule and on budget.
By choosing CraneForRent.pk Crane rental company for your crane hire needs, you are guaranteed a hassle-free experience. Our well-maintained equipment, backed up by a comprehensive service agreement, ensures that any necessary repairs are covered, leaving you with peace of mind and the freedom to focus on your project. With our 24/7 backup service, you can rest assure that we'll be available whenever you need us. Don't let repairs and downtime slow you down – choose Our best Crane for rent service company for reliable crane hire.
Latest Technology and Well Equipped Cranes
We are the leading provider of state-of-the-art cranes that meet all your workforce needs. Our industry experience combined with our access to today's most cutting-edge technology ensures successful completion of all your projects. CraneForRent.pk is your one-stop solution for state-of-the-art crane services. With top-of-the-line equipment and exceptional customer service, we guarantee to exceed your expectations. Contact us today to experience the best crane rental services in town.
Our crane rental service offers competitive lease terms and agreements that can extend if your project needs more time. Allowing you to access the vital equipment you need to complete your project within a budget-friendly solution. Are you looking for reliable crane rental services? We offer flexible lease terms for you. Trust us to deliver exceptional service for all your crane rental needs throughout Pakistan
Need more than one crane? No problem. We have an inventory of 30 Plus cranes ranging from 8 to 600 tons.
Award Winning Crane Rental Services Company in Pakistan.
CraneForRent.pk is the Award-winning crane rental company based in Pakistan, providing the highest quality services for crane rental all over the country. Our team of skilled and experienced professionals are dedicated to meeting your every requirement when it comes to cranes. We use the latest technology and the best raw materials to provide unparalleled service and maintenance for our cranes. In addition, our experts ensure that all of our cranes meet international standards before we present them to the market.
We are committed to offering the best possible crane for rent in Pakistan service to our customers. So, for all your crane rental needs, choose CraneForRent.pk – the number one choice for crane rental services in Pakistan. More importantly, our experts understand the importance of a seamless experience when it comes to crane rental services. However, for the best possible crane rental experience, choose CraneForRent.pk – the leading provider of crane hiring services. Contact us today and let us take care of all your crane rental needs.
CraneForRent.pk is literally the lifesaver you dream about. I remember another company refusing to honor their commitment at the last moment and I ended up contracting with CraneForRent.pk. They were professional and managed everything so efficiently that I just had to sit back, relax and enjoy my work being done. If you ever need such services in Lahore, I highly recommend that you avail the services of CraneForRent.pk!
I had an excellent experience with Crane for Rent services. The company provided me with quick and efficient access to top-of-the-line cranes that were necessary for my construction project. The team was professional, knowledgeable, and easy to work with. I was impressed with the quality and performance of the crane, which was well-maintained and in excellent condition. The team also provided delivery and pickup.
I recently used Crane for Rent services for an urgent project and was extremely impressed with their professionalism and responsiveness. Their team was very helpful throughout the entire process, from providing me with information and quotes, to delivering and setting up the crane. I highly recommend Crane for Rent services to anyone in need of top-quality cranes and reliable, efficient service. Thank you, well done!